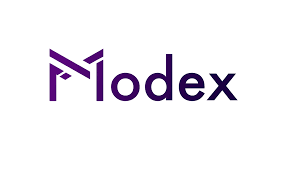 As we have written about previously, KABTech showcased our modular product storage solutions for office and manufacturing unit needs during last month's supply chain expo, Modex.
During the show, KABTech took the time to connect with some of the industry's leading innovators, including SpaceGuard, Pflow, Lista, Vidmar, Cubic Designs, and Steel Solutions, among others. To get a sense of how they are prioritizing safety in the workplace, we posed the following question:
What are some of the key trends/ways you see organizations shape safety in the workplace this year?
The following is a collection of responses from industry experts:
PFlow
Chuck Cobb, National Sales Manager
"At PFlow we are safety driven and have always been the leader in our industry. All of our lifts have security enclosures around them that meet the ASME B20.1 safety code. We guarantee our lifts will meet the required elevator licensing and permitting in every state. That has always been paramount for PFlow to be at the top and a leader in safety.
One of the challenges we face is a lot of the states are requiring different codes that are requiring elevator-type requirements (ex: elevator installers, permitting and inspections). One state, in particular, we are required to use retiring cam interlocks where it was not required in any other state.
Numerous individuals are utilizing full height enclosures. The benefit to these enclosures is that they exceed maximum security and excel above the standards."
Lista
Craig McCoy, Regional Sales Manager
"Safety involves putting the right things in the right places (i.e., not putting dangerous or heavy items too high without the appropriate mechanism to retrieve or store them). It is about keeping employees' feet on the ground, so to speak. We used to sell a lot of mezzanines and stairs to go up, but many companies do not want to use stairs anymore because people fall.
It sounds simple, but basic safety involves staying on the ground, being safe, avoiding climbing stairs and rolling ladders, etc. Those are probably the safety areas we get involved with the most."
Cubic Designs
Shannon Salchert, Marketing Coordinator
"We design structures that need to be safe for people. Based on surveys that we do every year, we see safety as the number one thing people look at for our product. So we design for capacity loads, and we do not over-design anything.
One of the biggest things for us is making sure people use our products the right way. So, in other words, they would not say 'I am going to put this equipment on (the product)' but then put something a lot more heavy on it. We also have a lot of certifications, like AISC, for example. It is a big process to get this kind of certification, and it shows people we can be safe and strong."
Steel Solutions
Mike Raby, Vice President, Dealer Sales
"Well, first of all, more and more are following the OSHA regulations. So, from the mezzanine standpoint, a very big concern is making sure we are supplying a structure that has the proper handrail to meet the OSHA regulations. So the end user is very much concerned that it will meet the standards that OSHA requires."
Sincere thanks to all of the manufacturers we spoke with for providing insight on safety trends in the workplace this year. We appreciate it!