A National Guard Base contacted KABTech to help increase their storage capacity in their clothing and supply warehouse. They had available vertical space, so KABTech designed a Prefabricated Modular Mezzanine that would achieve their goals. We were able to build it over and around existing shelving.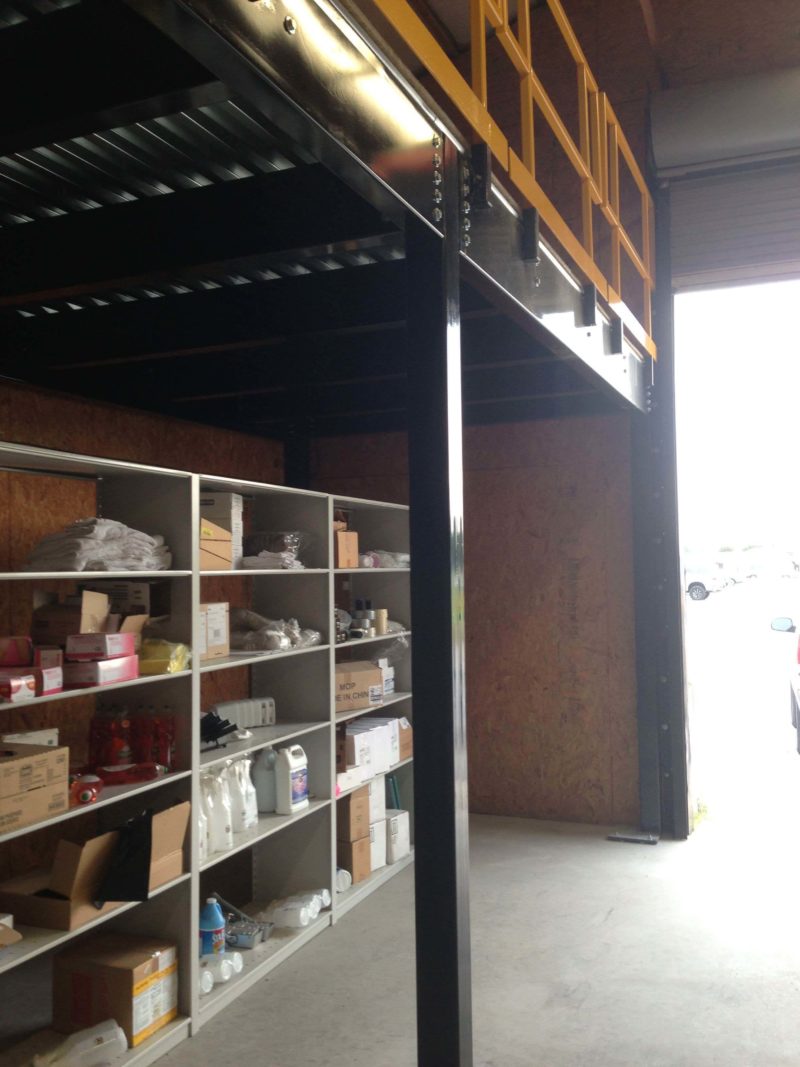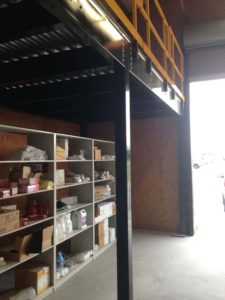 Because the customer did not have enough room for a stairway, KABTech designed a safety ladder and cage for access. We also fabricated a removable section of Mezzanine Handrail to allow materials to be set on the Mezzanine with a forklift.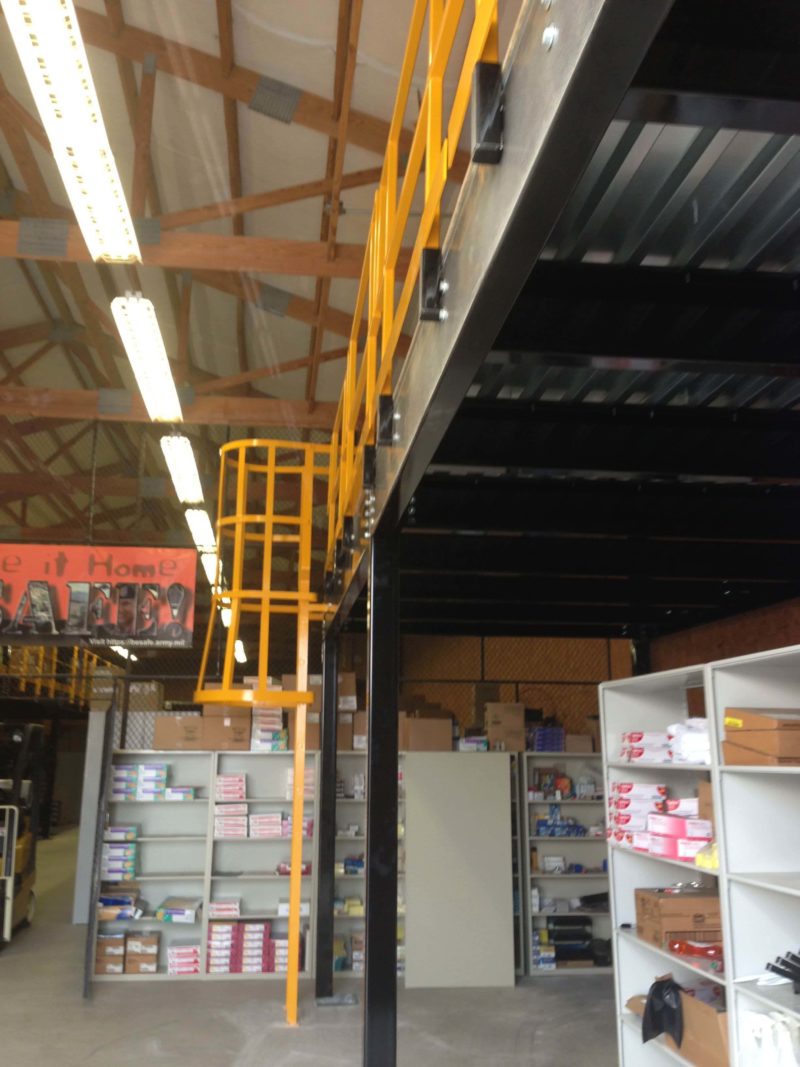 KABTech was able to give this customer added and easily accessible storage in only one day!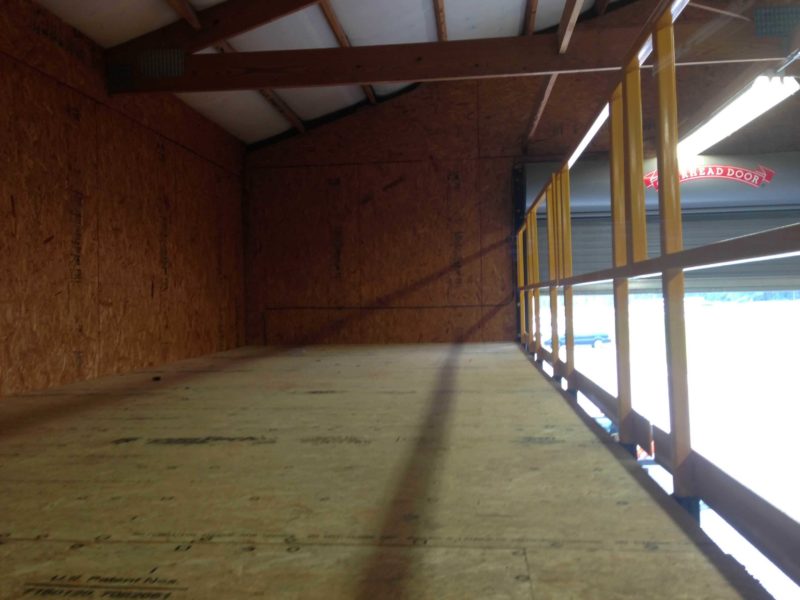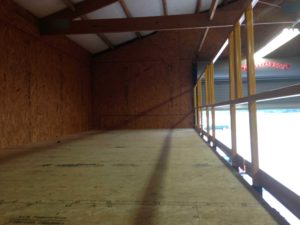 The Mezzanine is rated for 125psf.