Project Overview:
An international leader in cable manufacturing recently erected a brand new facility in the United States to produce high voltage power cables. The manufacturer was excited about the opportunity to expand its services into power transmission infrastructure projects across North America.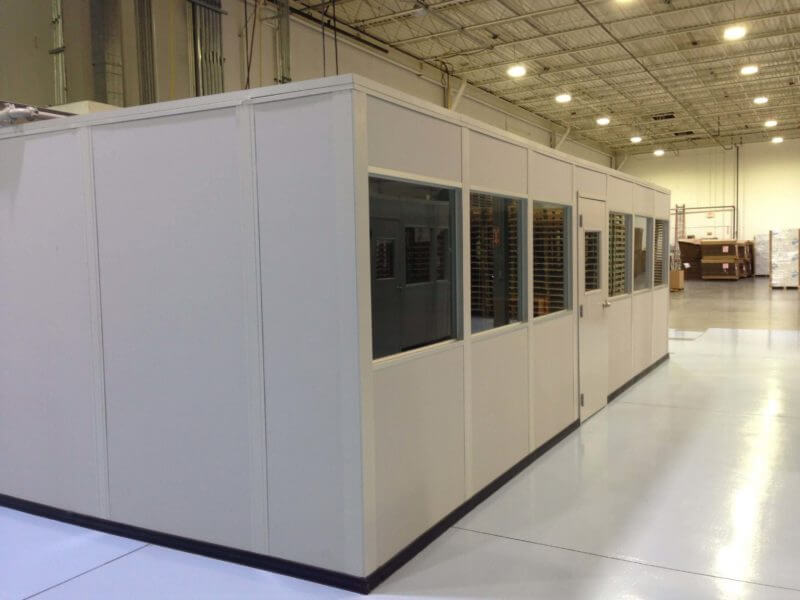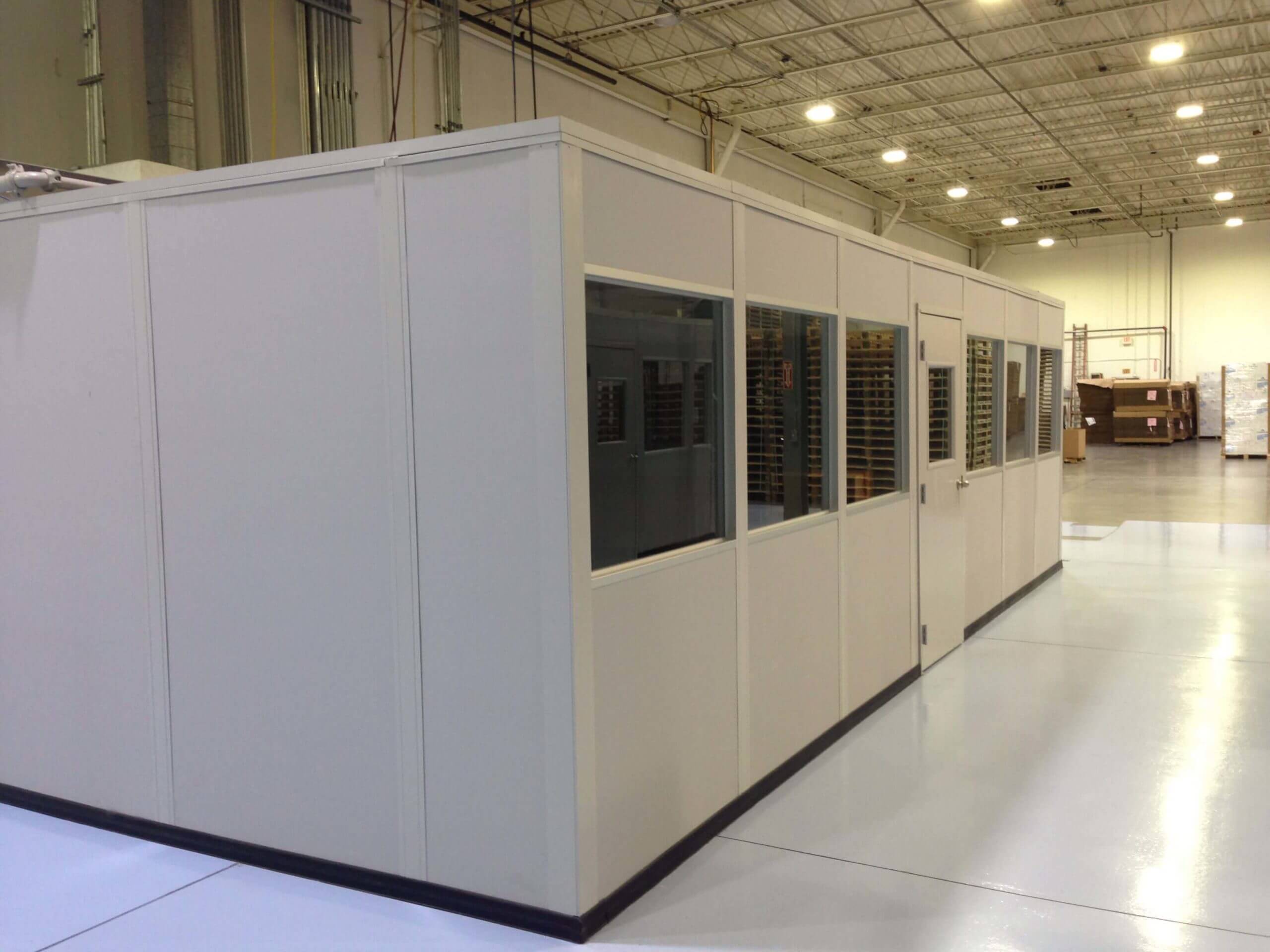 To optimize plant space before opening the facility, the manufacturer came to KABTech looking to install an in-plant modular office that would function as a workspace for supervisors as well as a quality lab. The Quality Manager requested the lab to be installed on the busy production floor so that he could efficiently send and test samples of large coaxial cables. Stationed here, it was crucial for the structure to incorporate shelter from noise and other distractions from production.
Quality control plays a significant role in most manufacturing processes because it aims to eliminate defected products that hinder production. Monitoring quality of goods helps protect manufacturers' reputations and save on avoidable expenses. This dual-functioning in-plant modular office and the quality lab would be essential to smooth day-to-day operations and ensure that all distributed materials meet facility regulations. KABTech understood the importance of optimizing the usability of this space, as the structure had to be tailored to the new facility's current needs and be versatile enough to grow with any operative changes.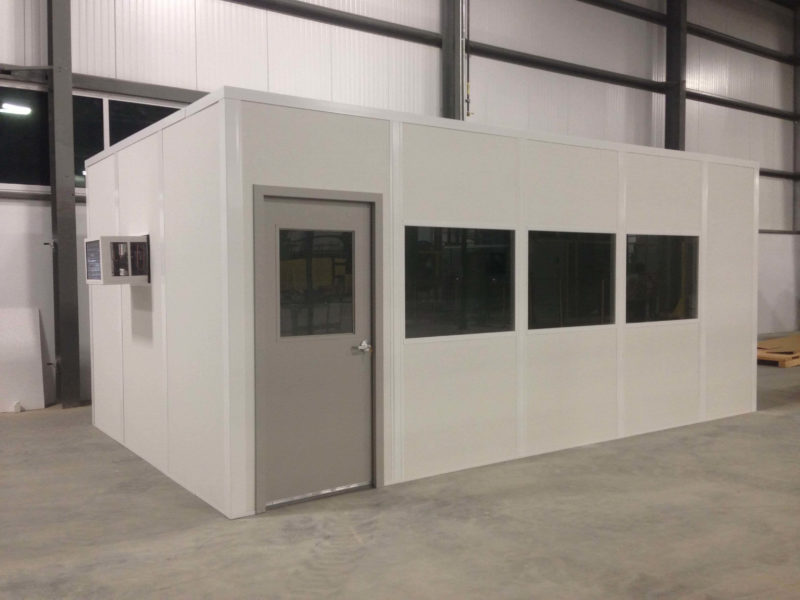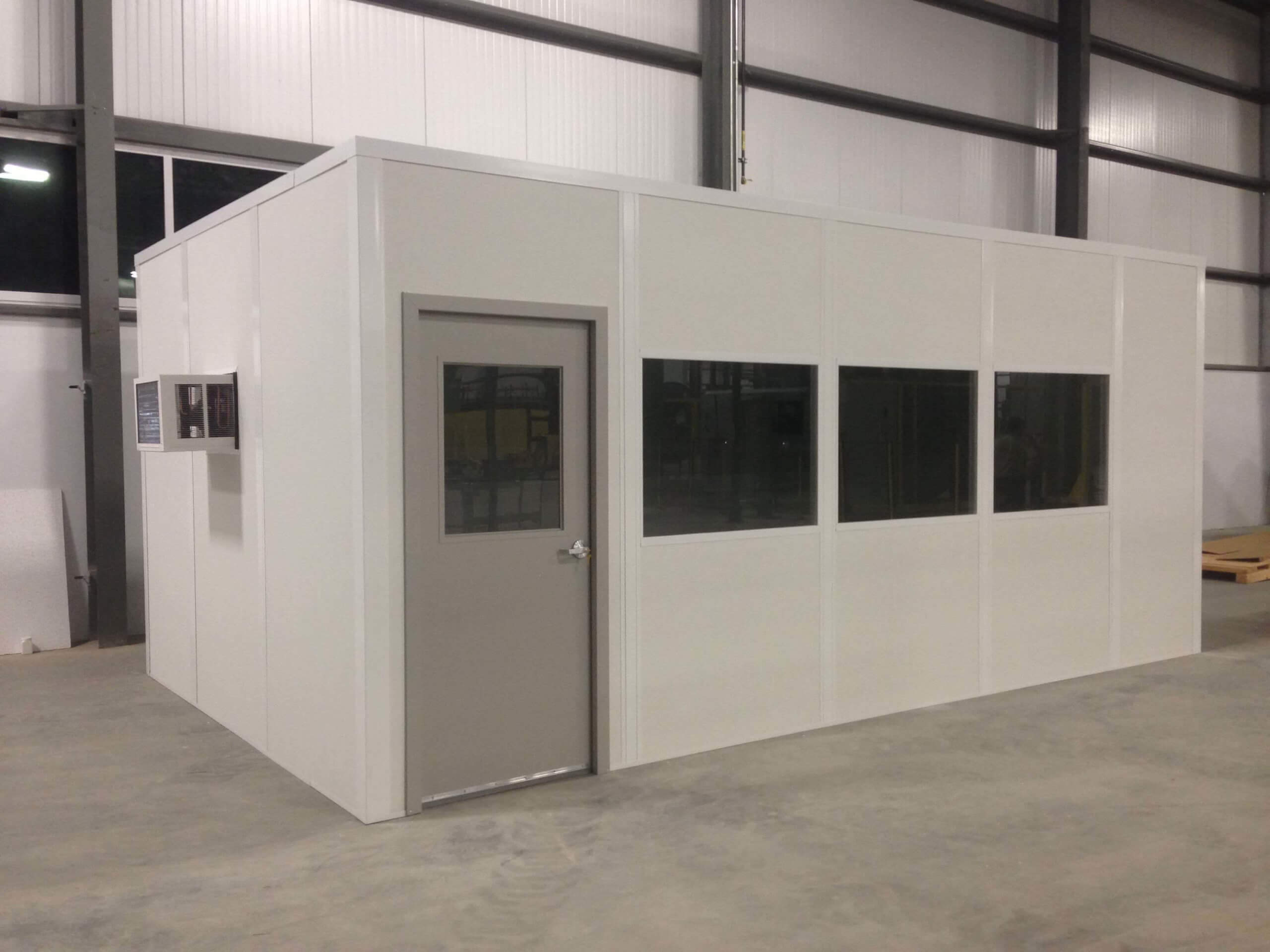 Project Installation
Modular in-plant offices work with the flow of the manufacturer's production so everyday operations can improve—and continue without hassle. This installation was no exception. Since this project took place in a seismic zone, KABTech installed a special seismic grid that was used for the acoustical ceiling to reinforce the tile and fixture placed inside the grid.
Vinyl covered gypsum panels and 6-inch batten insulation, with an STC rating of 32 and an R value of 11, were installed in the ceiling. This particular insulation helps absorb sound and created a quiet, comfortable, and functional work environment in the middle of high voltage and noise cable production.
Custom windows were used to allow for easy visibility and extra light. A 12,000 btuh thru-wall HVAC system was also installed to keep the space comfortable and ensure proper temperature control for testing the high voltage power cables. The modular electrical system allowed KABTech to install all electrical fixtures requested without delay.
The final structure was 12 feet long, 20 feet wide, and 9 feet high. It took KABTech less than two days to complete the installation, which is a typical turnaround time for modular in-plant office structures of this scope.
End Results
The manufacturer was impressed with the commitment of KABTech's installation team to complete the project in a well-organized manner, allowing production at the new facility to commence on schedule. The Quality Manager was also pleased with the application of an in-plant modular office that could meet current operational demands and adjust to unpredictable needs in the future. The facility's new in-plant modular office and quality lab now provide supervisors with a comfortable office space to work and test materials.
Learn more about KABTech's Steel Mezzanines.